HANDS- FREE FAT AND CELLULITE REDUCTION, SKIN TIGHTENING, MUSCLE TONING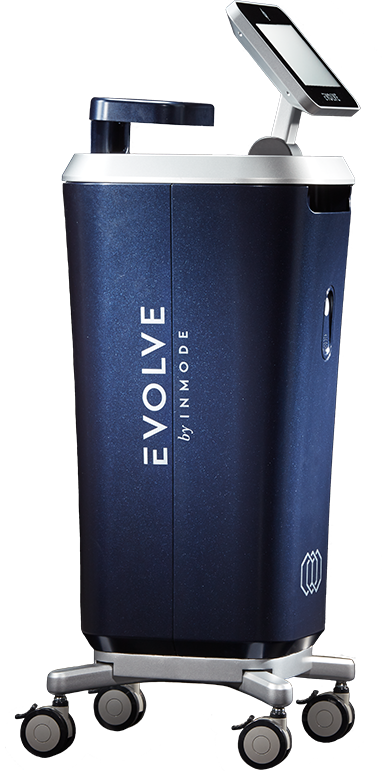 Introducing EVOLVE, the first and only all-in-one, hands-free device cleared by the FDA for the effective treatment of:
Fat and cellulite reduction

Skin tightening

Muscle strengthen and toning
Treat different areas of the body such as arms, axilla, chest, abdomen, back, love handles, buttocks, knees, outer and inner thighs.
No consumables

Eliminates the need for multiple standalone devices

Hands-free capability to maximise operator time

Treat multiple areas simultaneously

Several revenue streams
TECHNOLOGIES ON WORKSTATION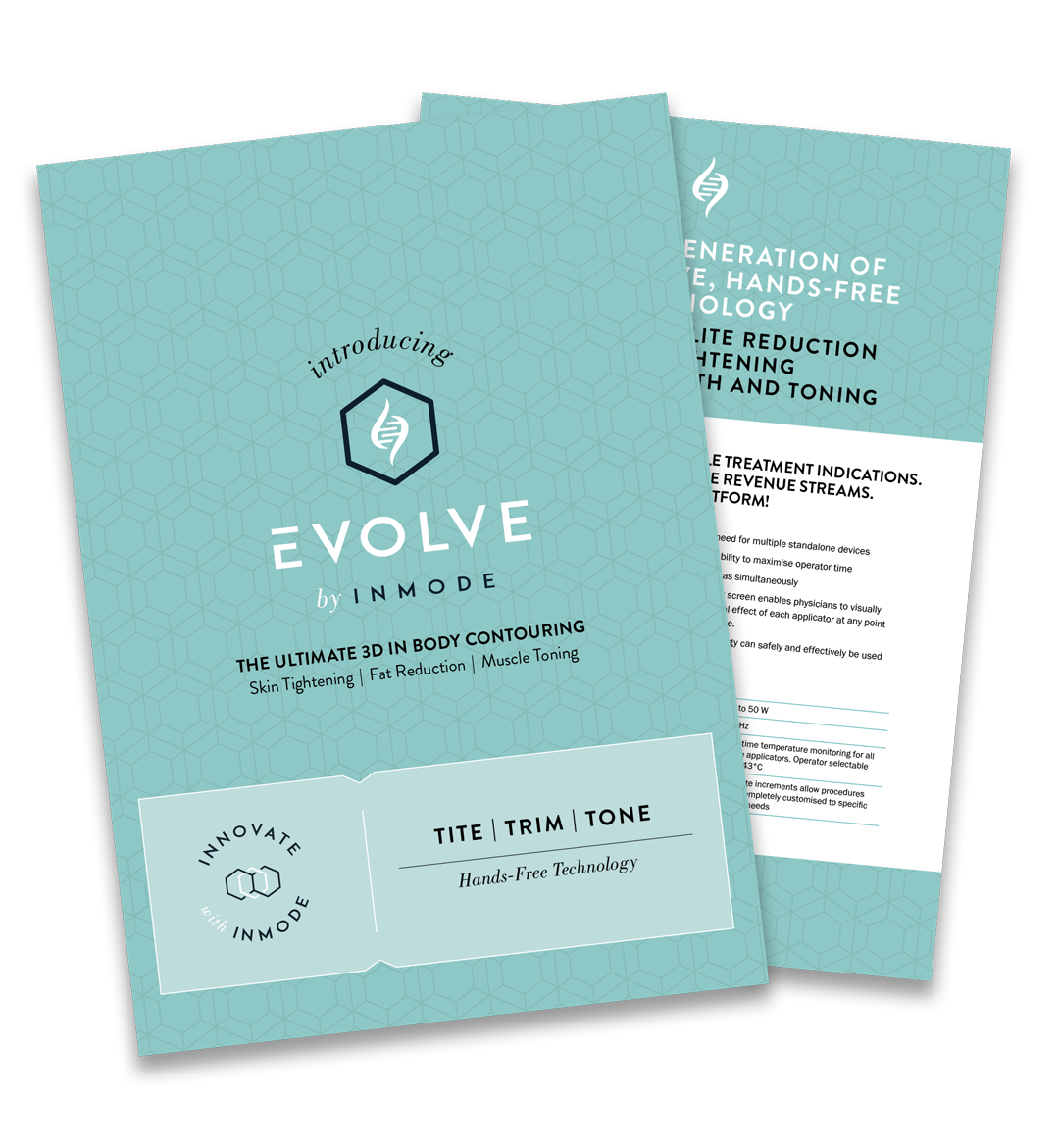 As the first and only all-in-one hands-free device cleared by the FDA, Evolve is at the forefront of the market, delivering multiple non-invasive procedures in one system. Its innovative design deploys three proprietary technologies - Tite, Trim, and Tone - allowing for customised treatment for a variety of body types.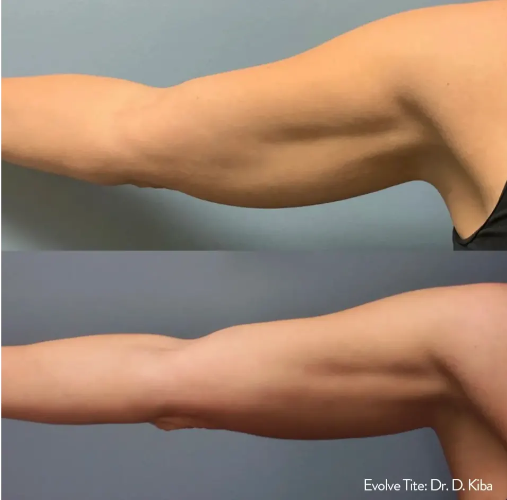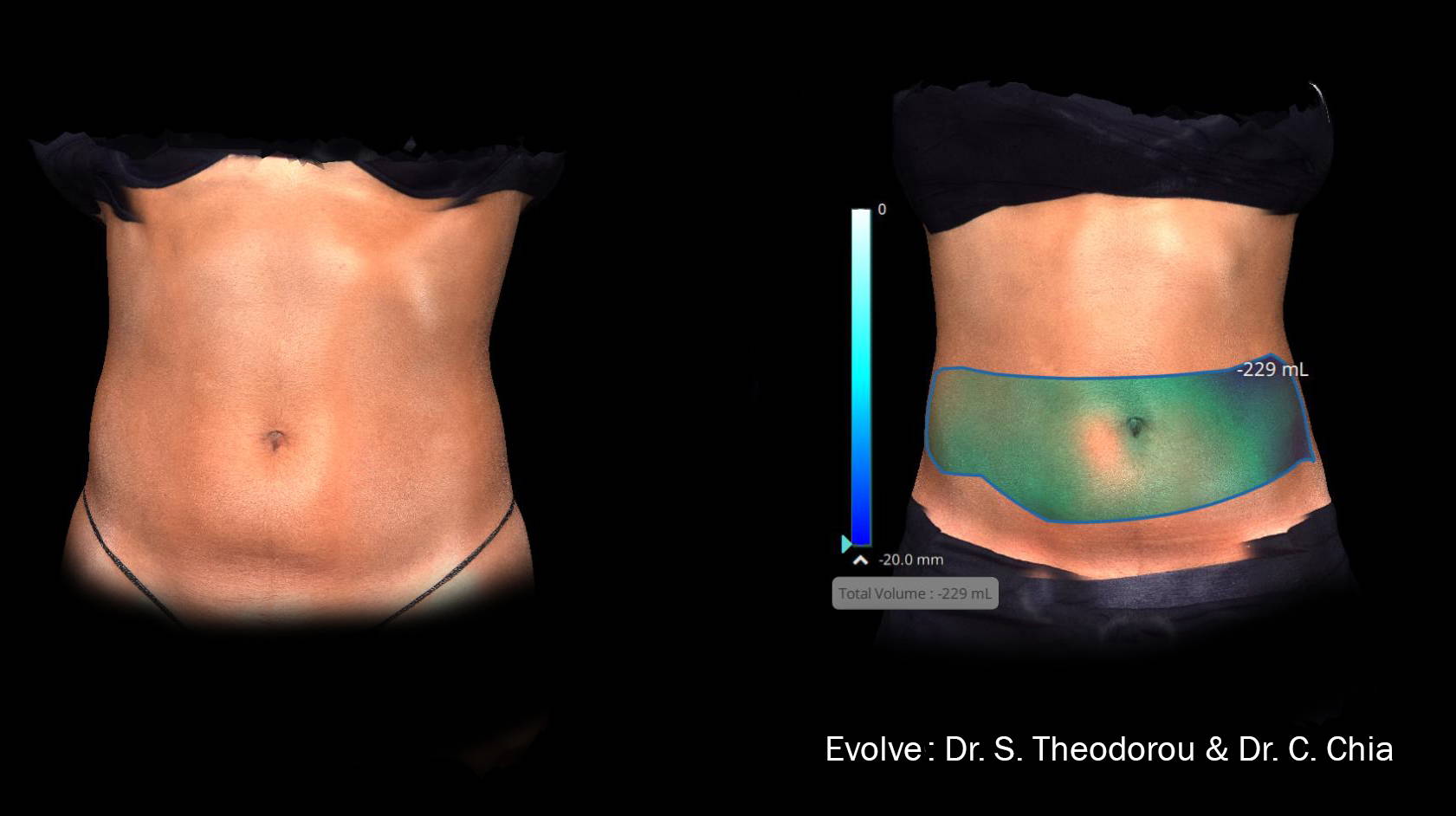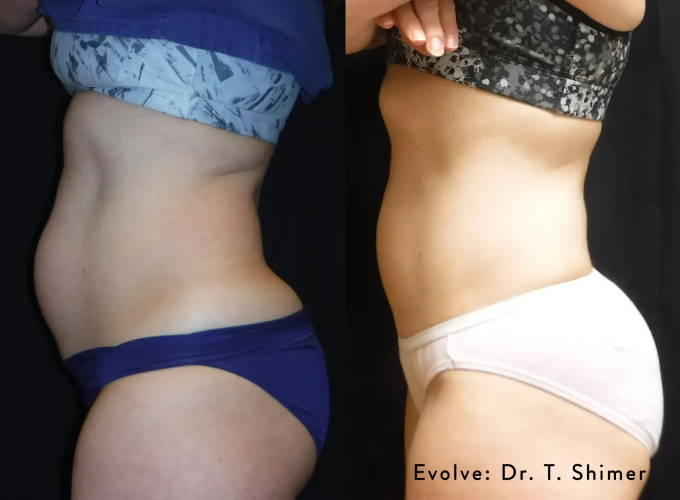 BE INSPIRED. BE INFORMED. BE INMODE
Our mission is to deliver in our promise! Create innovative, life changing technology that leads the industry in enhancing beauty and well-being.