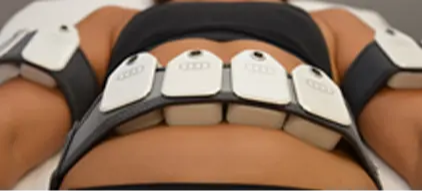 CUSTOMISABLE THERMAL HANDS-FREE SKIN TIGHTENING

Evolve Tite harnesses the power of radiofrequency energy to remodel and tighten the skin and improve its appearance. The 8 hands-free applicators deliver uniform and volumetric heating to the skin and sub-dermal layer to provide customised comfortable patient treatment.
Evolve's proprietary algorithm provides unprecedented safety. RF energy is automatically adjusted when each applicator senses it has reached the optimal thermal response.
Each applicator is designed with built-in thermal sensors which monitor skin surface temperature in real time allowing the device to reach an optimal thermal profile to deliver exceptional results.
BE INSPIRED. BE INFORMED. BE INMODE
Our mission is to deliver in our promise! Create innovative, life changing technology that leads the industry in enhancing beauty and well-being.