MINIMALLY INVASIVE FULL BODY RENEWAL

Surgical results without the large excision or lengthy downtime
MINIMALLY - INVASIVE (Minor Surgical) BODY AND FACE CONTOURING

InMode's minimally invasive technologies are a great solution for individuals who are looking to reduce fat without the saggy, wrinkly skin. Our technologies also help improve skin laxity after weight loss or due to ageing. InMode's minimally invasive procedures that shapes, contracts and lifts without the scalpel or large scarring. You are left with surgical-like results without prolonged downtime.
Learn more about our minimally-invasive procedures and find a physician near you for a consultation.
InMode Solutions:
BodyTite  A minimally-invasive body contouring procedure delivering results only achieved through more excisional surgical procedures. It is powered by directional RF resulting in three-dimensional tissue remodelling through fat coagulation and volumetric directional heating.
FaceTite is a minimally-invasive contouring solution for the face and neck. FaceTite is the next best thing to a small area remodelling without excisional surgery. This is an effective and exciting treatment that offers patients significant aesthetic changes.
AccuTite is revolutionising in-office minimally invasive procedures. Hard to reach areas are now possible with pinpoint accuracy. Any areas with saggy skin or excess fat can be treated. Common areas for the face include the brows, periorbital region, nasolabial fold, lower face, and neck. On the body, patients can receive AccuTite for the axilla, upper arms, abdomen etching, inner thighs, knees, and areas for women's health and wellness.
EmbraceRF is the facial contouring technique that addresses a treatment gap in current modalities offered to patients. EmbraceRF provides the innovation of the adipose-remodelling concept. Adipose-remodelling by EmbraceRF generates heat to strategically and artistically contour the fat and skin of the face consistently. EmbraceRF targets the neck and lower face through a powerful combination of FaceTite, AccuTite and Morpheus8 subdermal remodelling.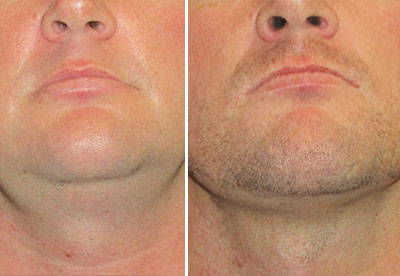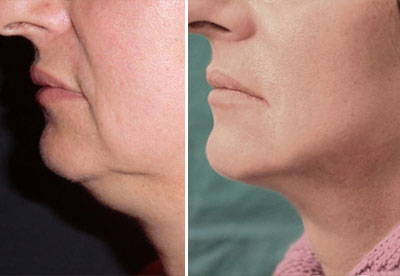 BE INSPIRED. BE INFORMED. BE INMODE
Our mission is to deliver in our promise! Create innovative, life changing technology that leads the industry in enhancing beauty and well-being.