What a successful 2022 so far for InMode Australia.
With restrictions behind us and conferences, events and workshops back in full swing, we've certainly had a very busy first half of the year and would love to thank everyone involved.
Here are some of our highlights.
At The Non-Surgical Symposium (NSS) conference on the Gold Coast Dr Zhen Yu Xu, Cosmetic Physician from Lumiere Cosmetic Clinic presented on InMode's AccuTite, FaceTite, and Morpehus8 for lower face and neck laxity. We had visitors to the booth from around the country to see our newest platform for women's health EmpowerRF as well as our EvolveX, InModePro and EmbraceRF technologies.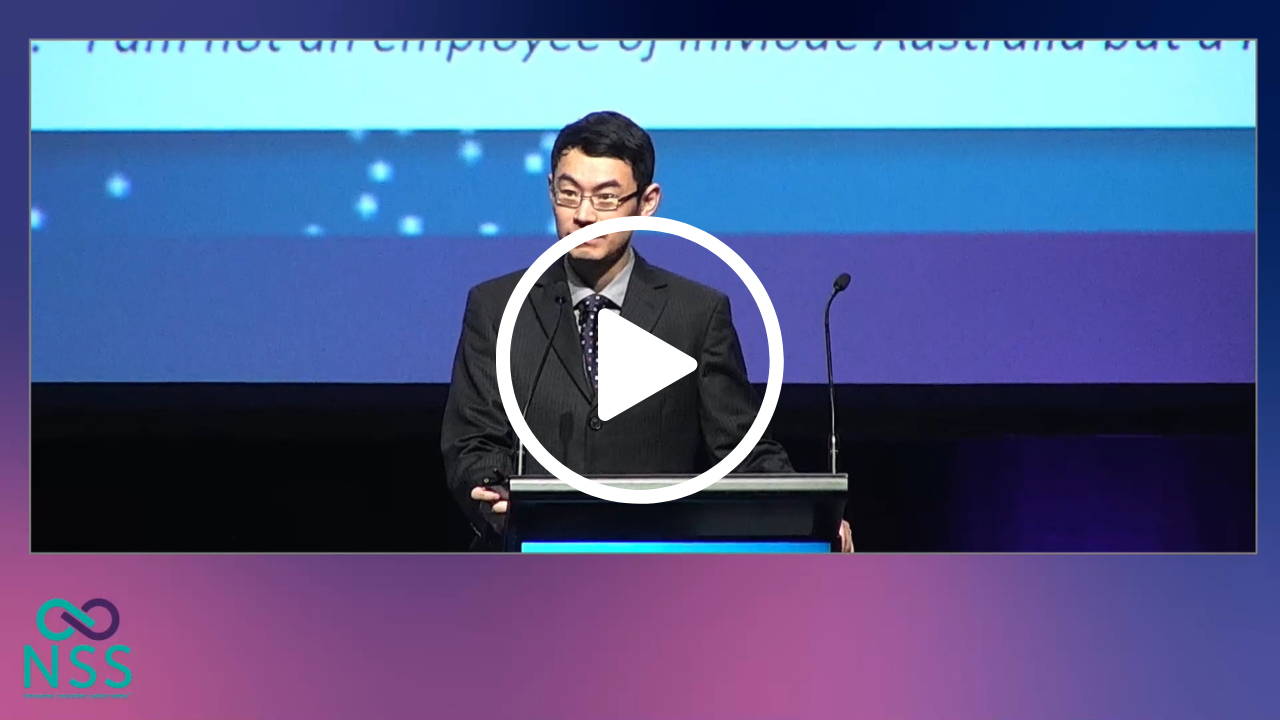 Our official launch of EmpowerRF took place on the evening of May 4 at the beautiful N'Galawa Terrace at Taronga Zoo in Sydney. Offering stunning panoramic views of the Zoo and Sydney Harbour, it was a fitting venue for a revolutionary platform.
Presenting for us during an exquisite sit-down dinner was Dr Elizabeth Golez. In addition, guests were graced by the colourful entertainment of author and comedian Jean Kittson who talked candidly about the issues women face from their periods to menopause and everything in between.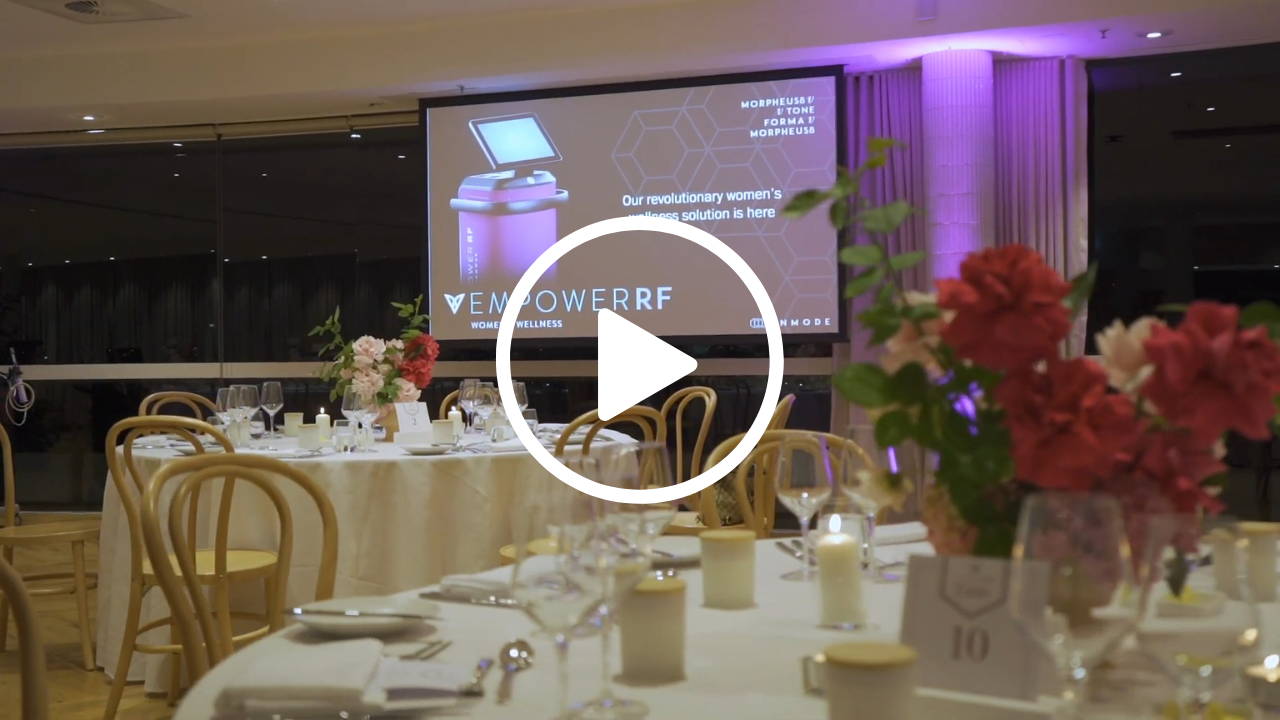 ---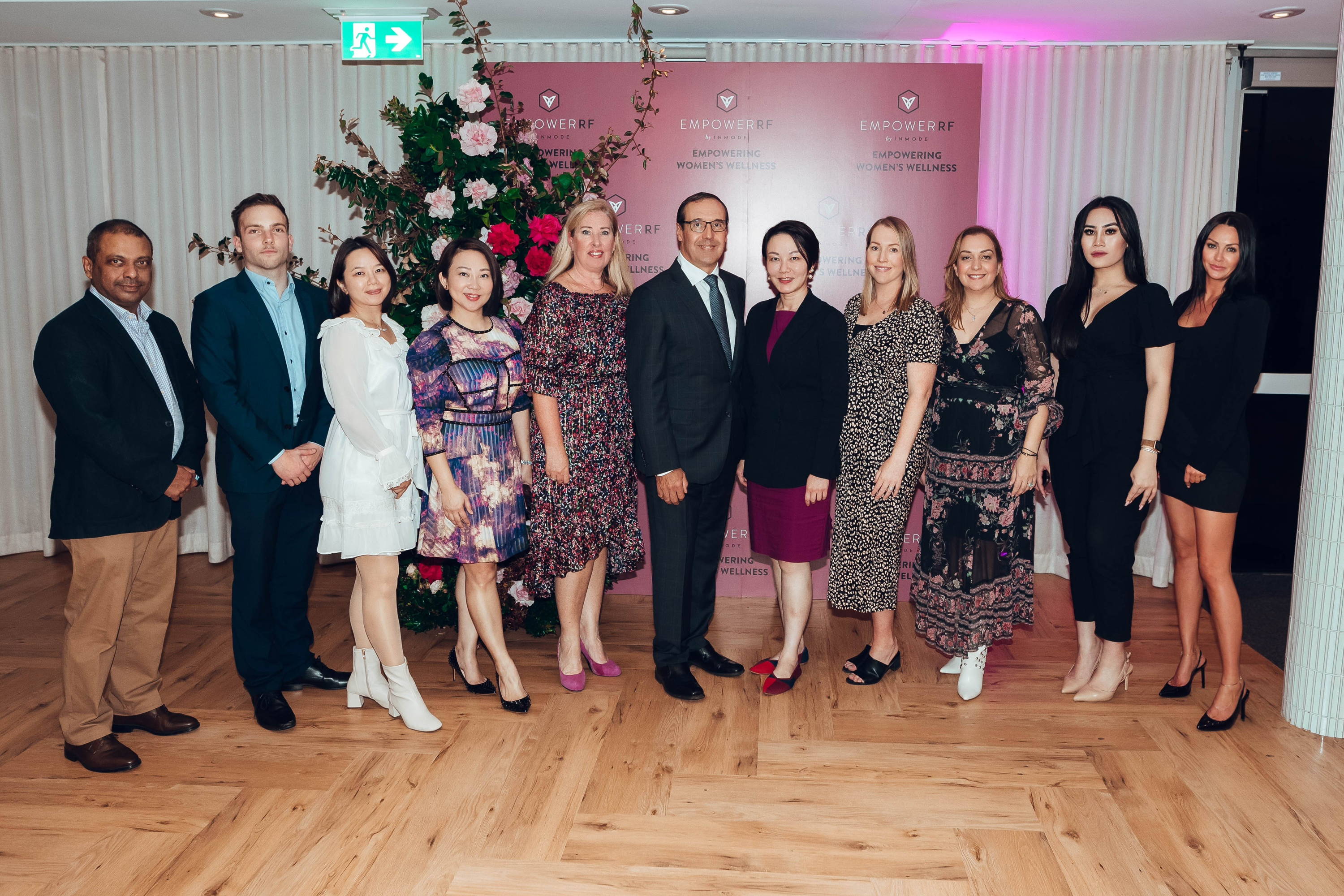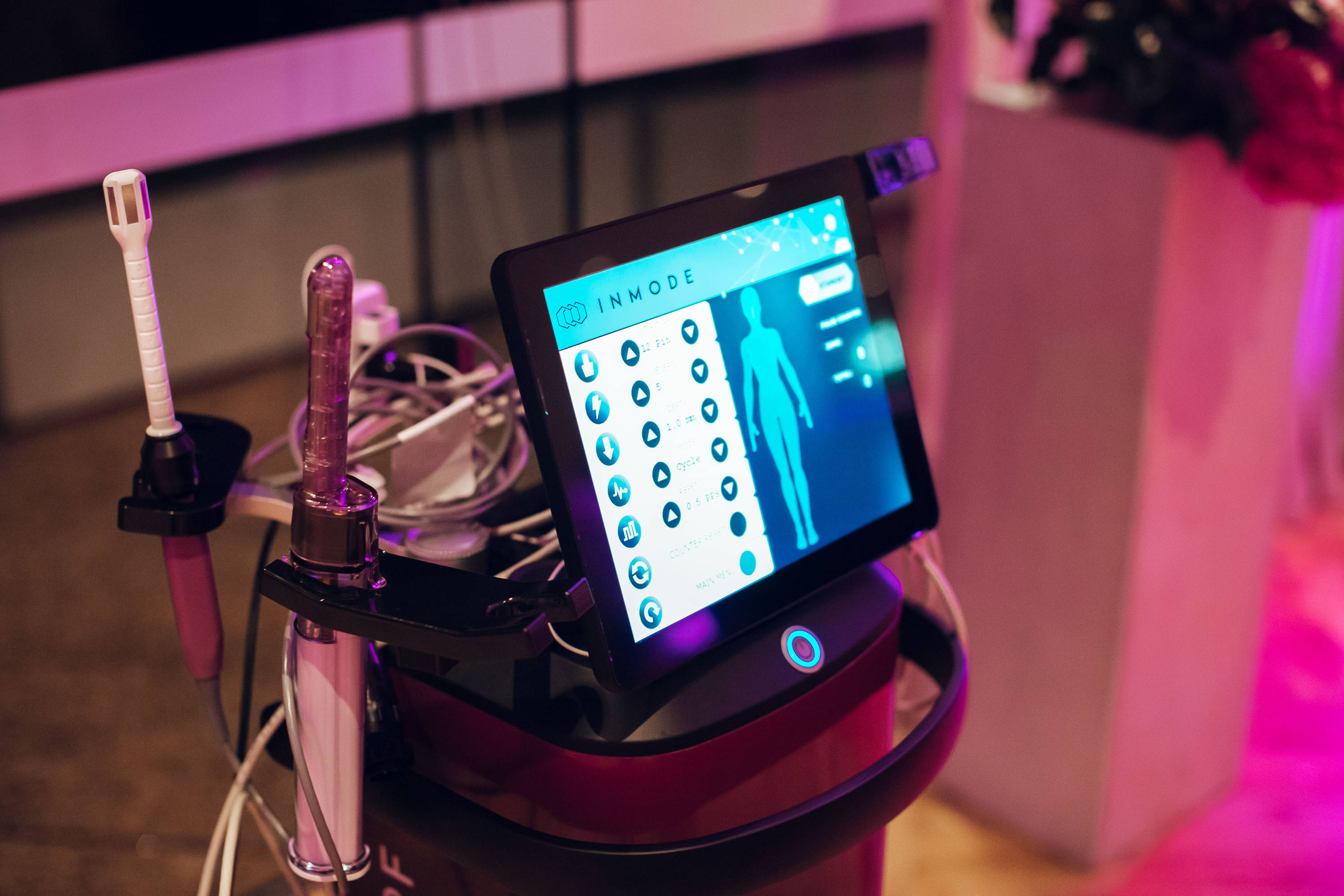 Following our introduction of Empower into the Australian market in Sydney we held an intimate dinner at Chin Chin restaurant in Melbourne. An evening of food, education and empowerment.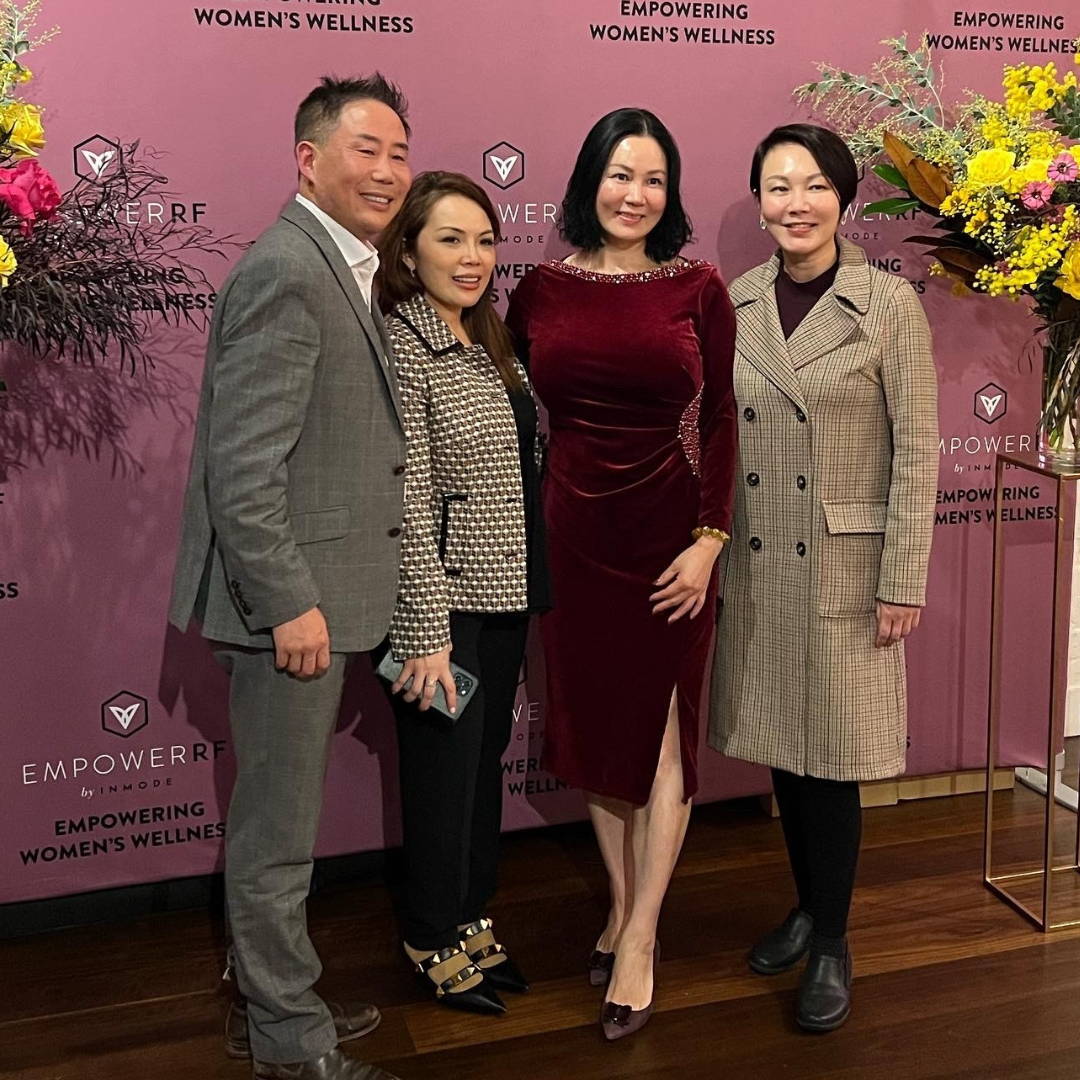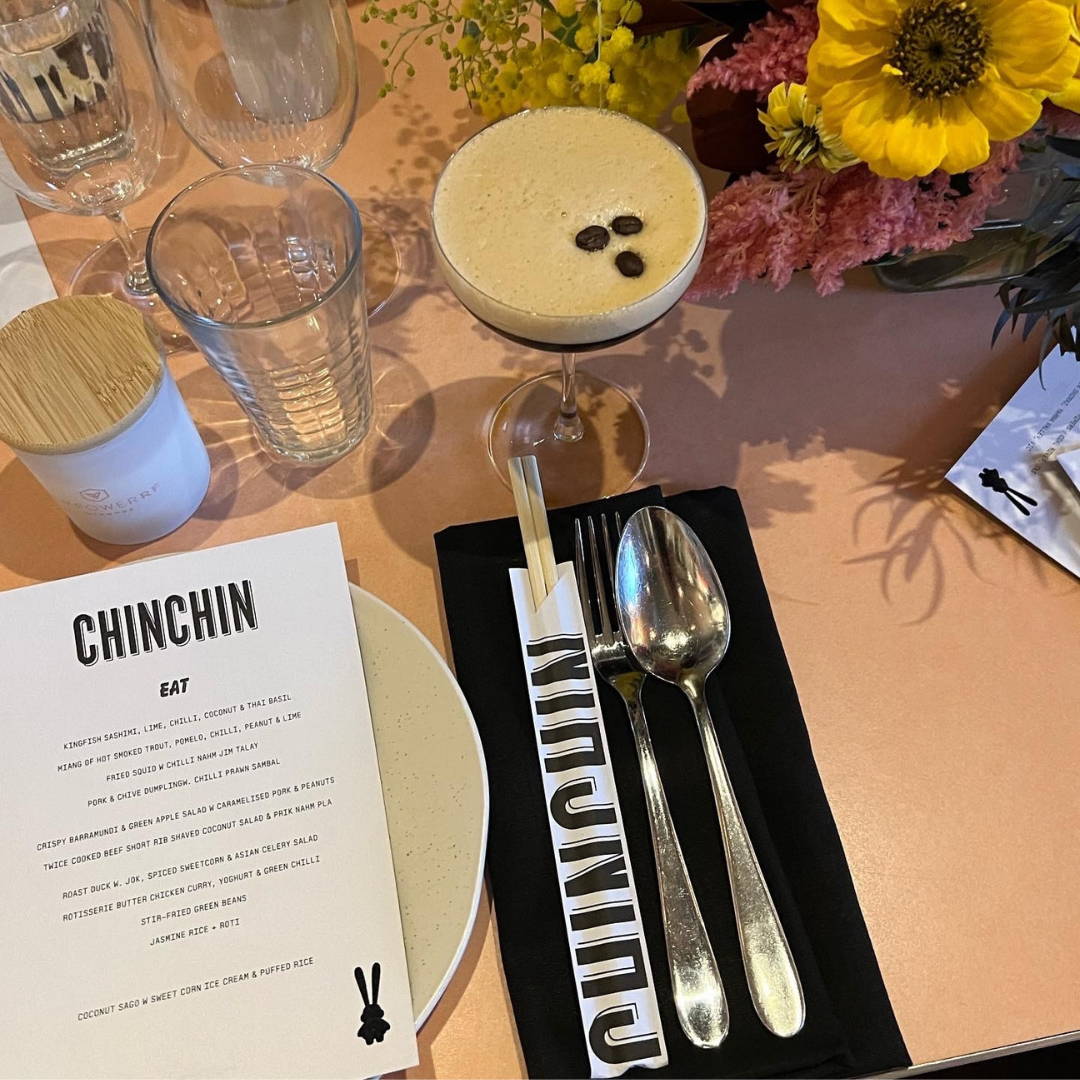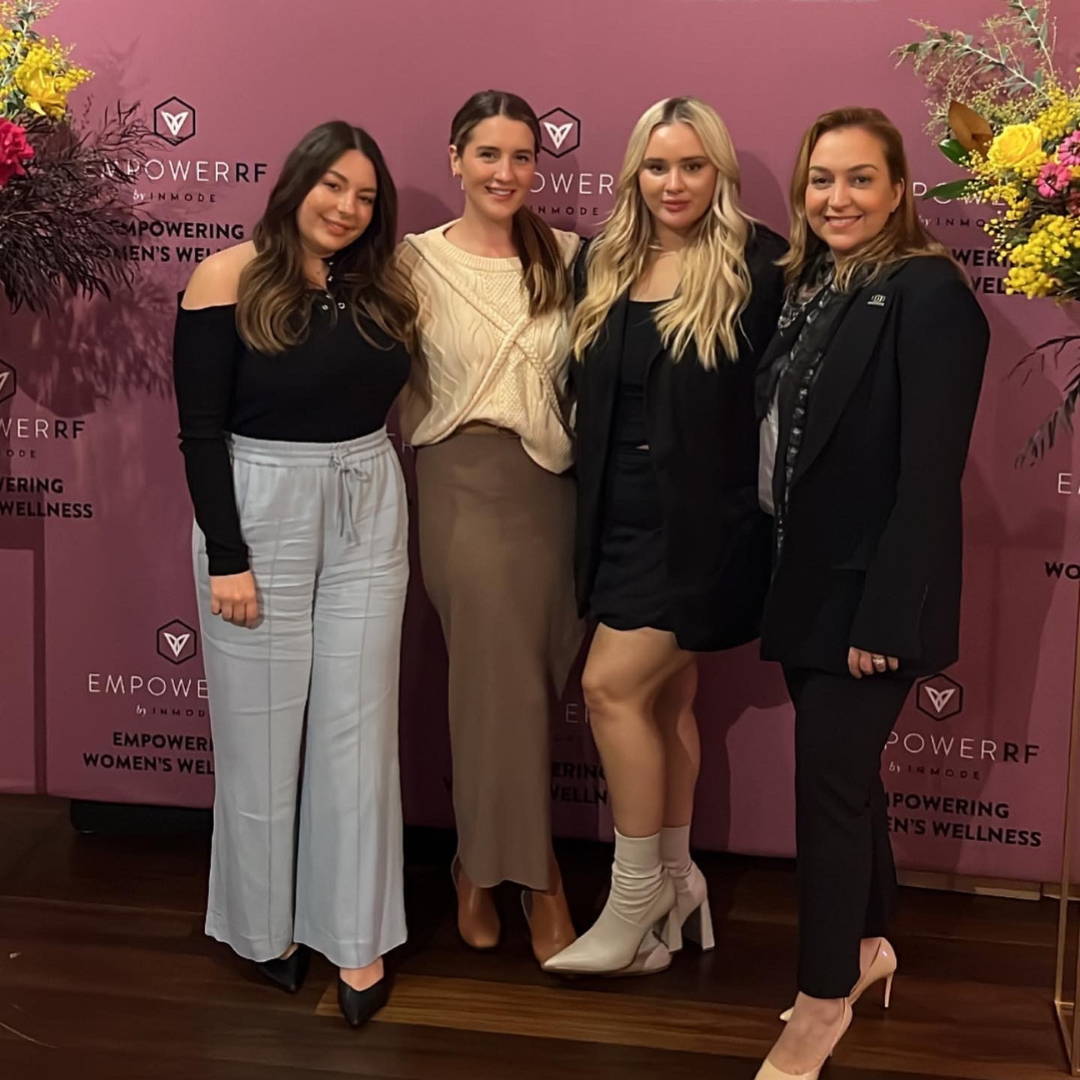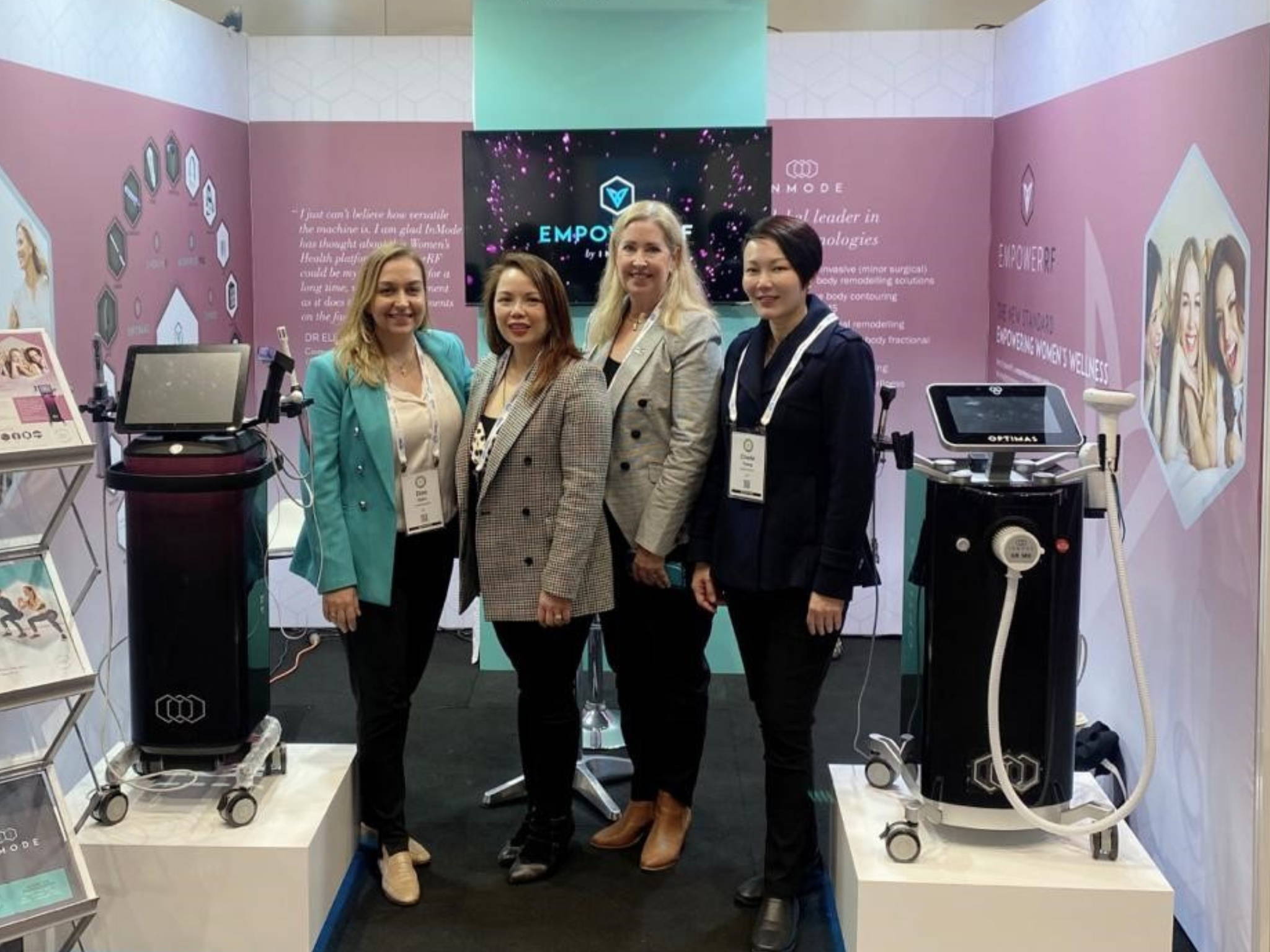 Another extension to our EmpowerRF launch was the NCOI (National Conference of Incontinence). A successful showcase of the platform and highlighting the importance of women's health and letting EmpowerRF be the difference to living a better way of life!

---
In the Gold Coast, prior to NSS we held an EmpowerRF and EmbraceRF masterclass event at SkyPoint. A successful day in launching and demonstrating the life changing capabilities of InMode's innovative technologies.
The morning portion of the day included a breakfast and an in-depth overview and hands-on demonstration by Dr Elizabeth Golez, InMode KOL and Cosmetic Physician and GP Obstetrician.
Our afternoon session focussed on our minimally-invasive and non-surgical facial contouring technology EmbraceRF. Dr Feng Yang from Melbourne Clinical Laser presented and performed AccuTitie and Morpheus8 Prime for periorbital. Followed by Dr Ian Chinsee from Inigo Cosmetic performing a live demonstration of FaceTite and Morpheus8 for the lower face.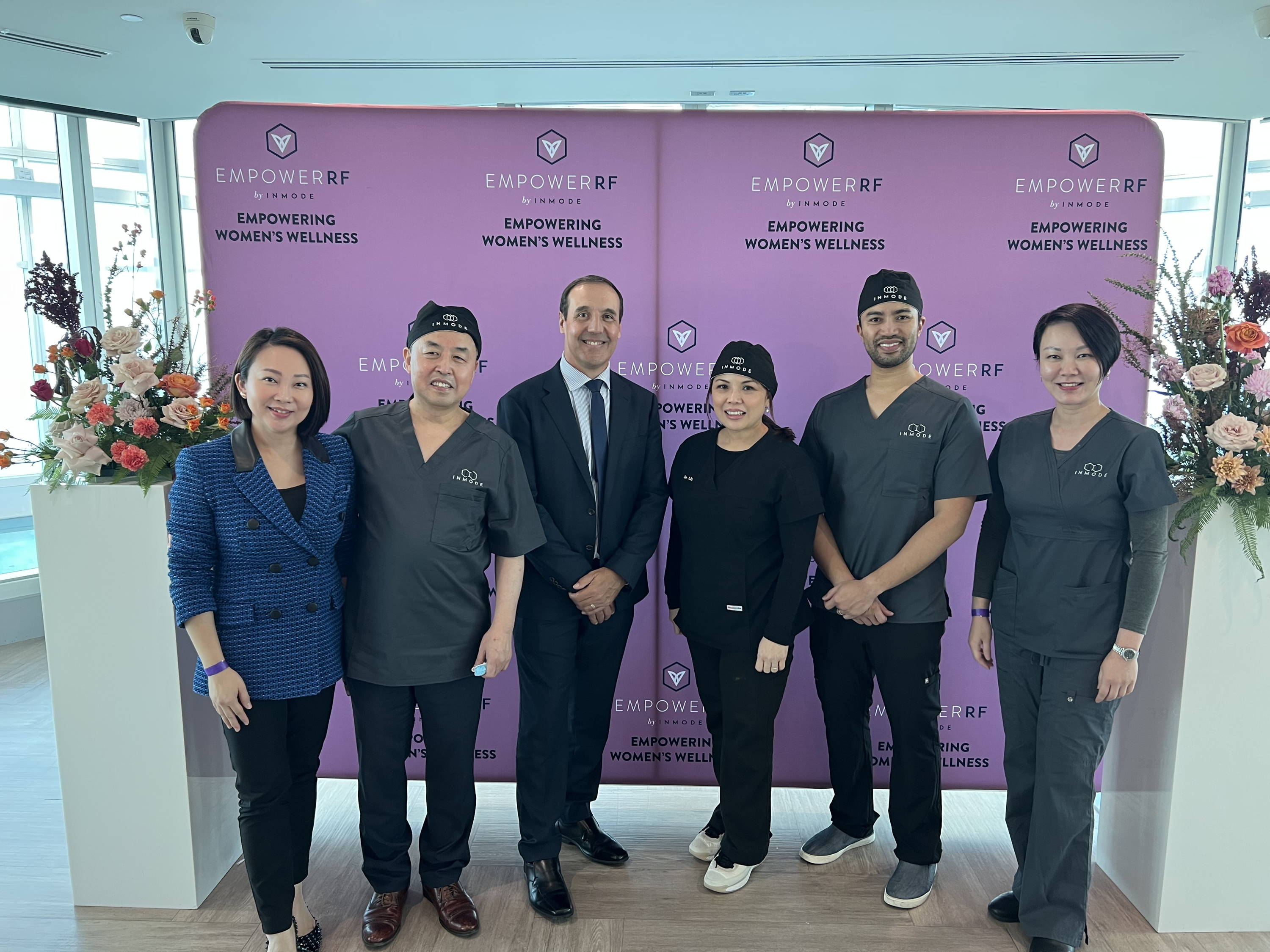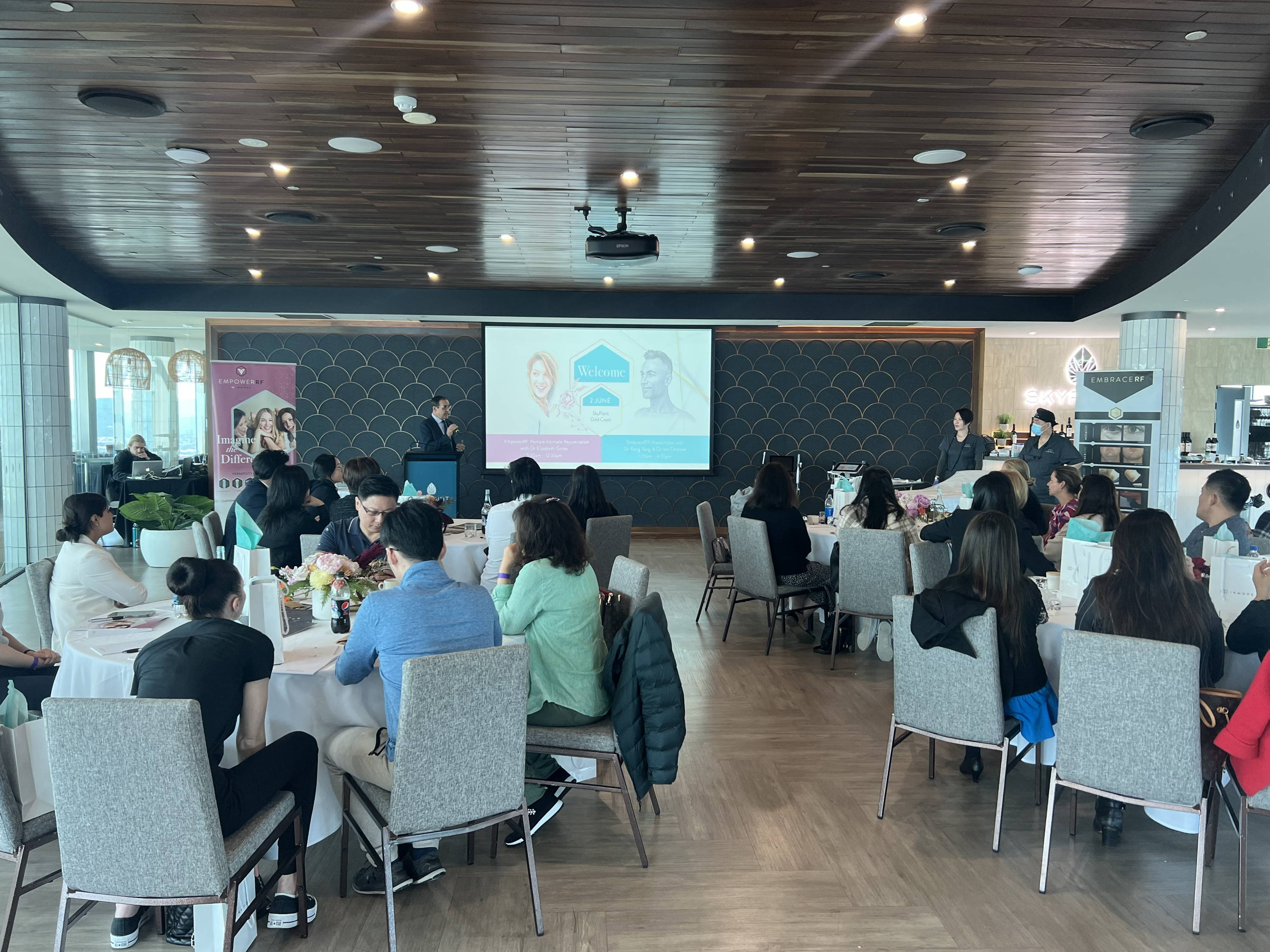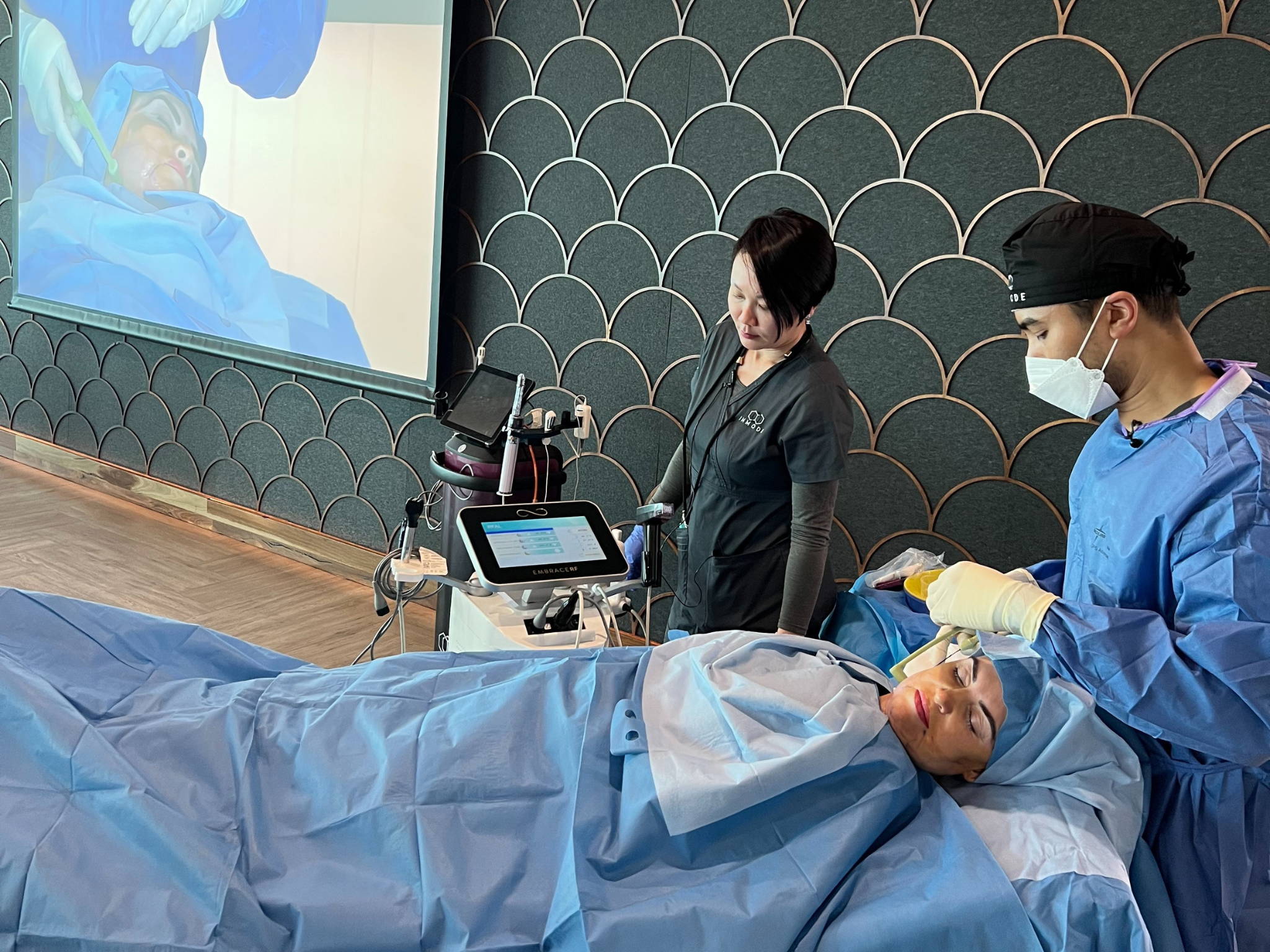 ---
Cosmedicon Conference 2022!
It was at this year's Cosmedicon Conference we showcased our newest platform for body transformation, EvolveX, and highlighted this technology as the complete hands-free, fat destruction, skin tightening and muscle strengthening 3 in 1 treatment on the market.
Special thank you to Dr Natasha Cook, InMode KOL and pioneering Australian dermatologist who presented her findings on Morpehus8 for sub-dermal face and body contouring and skin tightening.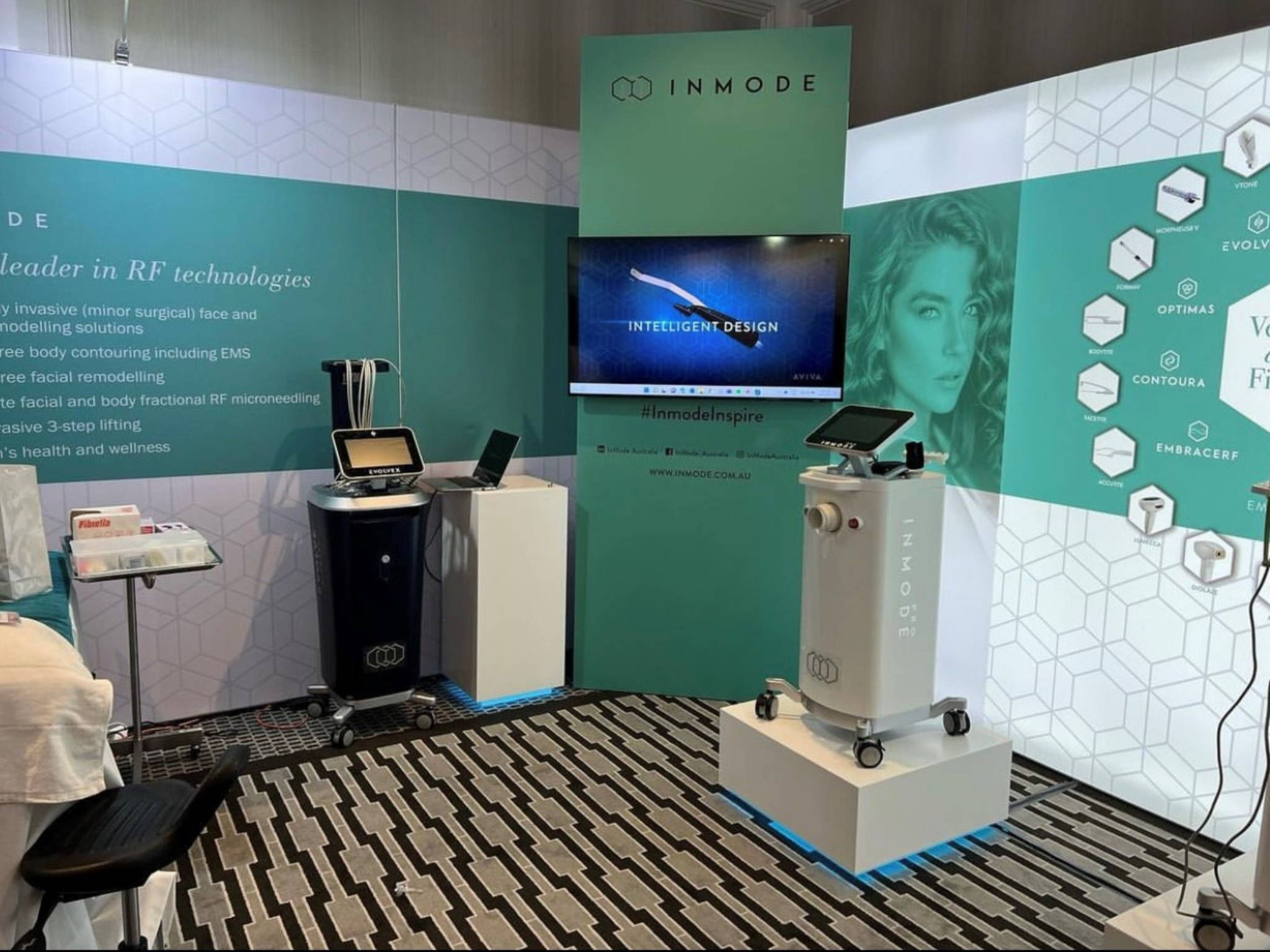 ---
InMode Night of Excellence Awards 2022

On Thursday, March 17, 2022, in the iconic Museum of Sydney the inaugural InMode's Night of Excellence took place with more than 90 guests. It was a night to celebrate our top performers and to award them for all their hard work and achievements. Our Managing Director Dennis Cronje was in attendance along with esteemed physicians and clinics. Congratulations to all of our winners!

See all and read more here: InMode Night of Excellence Awards 2022 – InMode Australia
---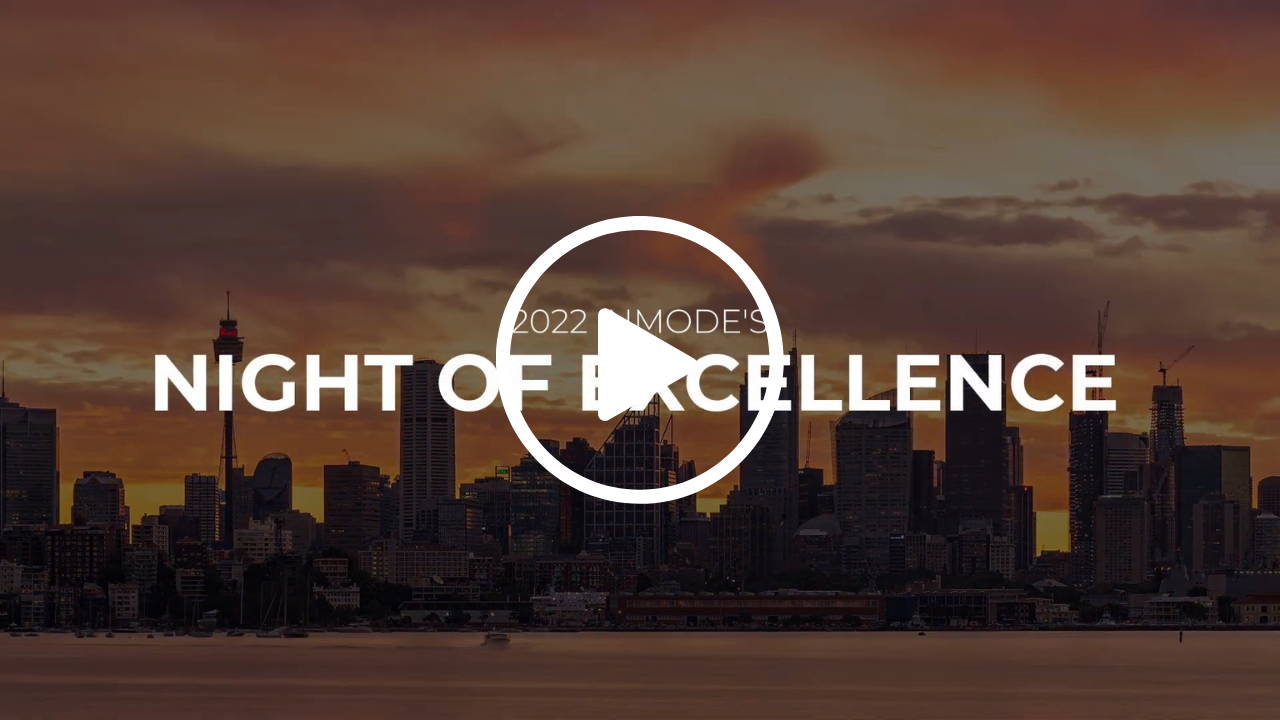 ---
Further to the June 2 Masterclass event we held multiple workshops and roadshow events across the country for EmbraceRF, EvolveX and InMode's 3-Step-Lifting concepts.

---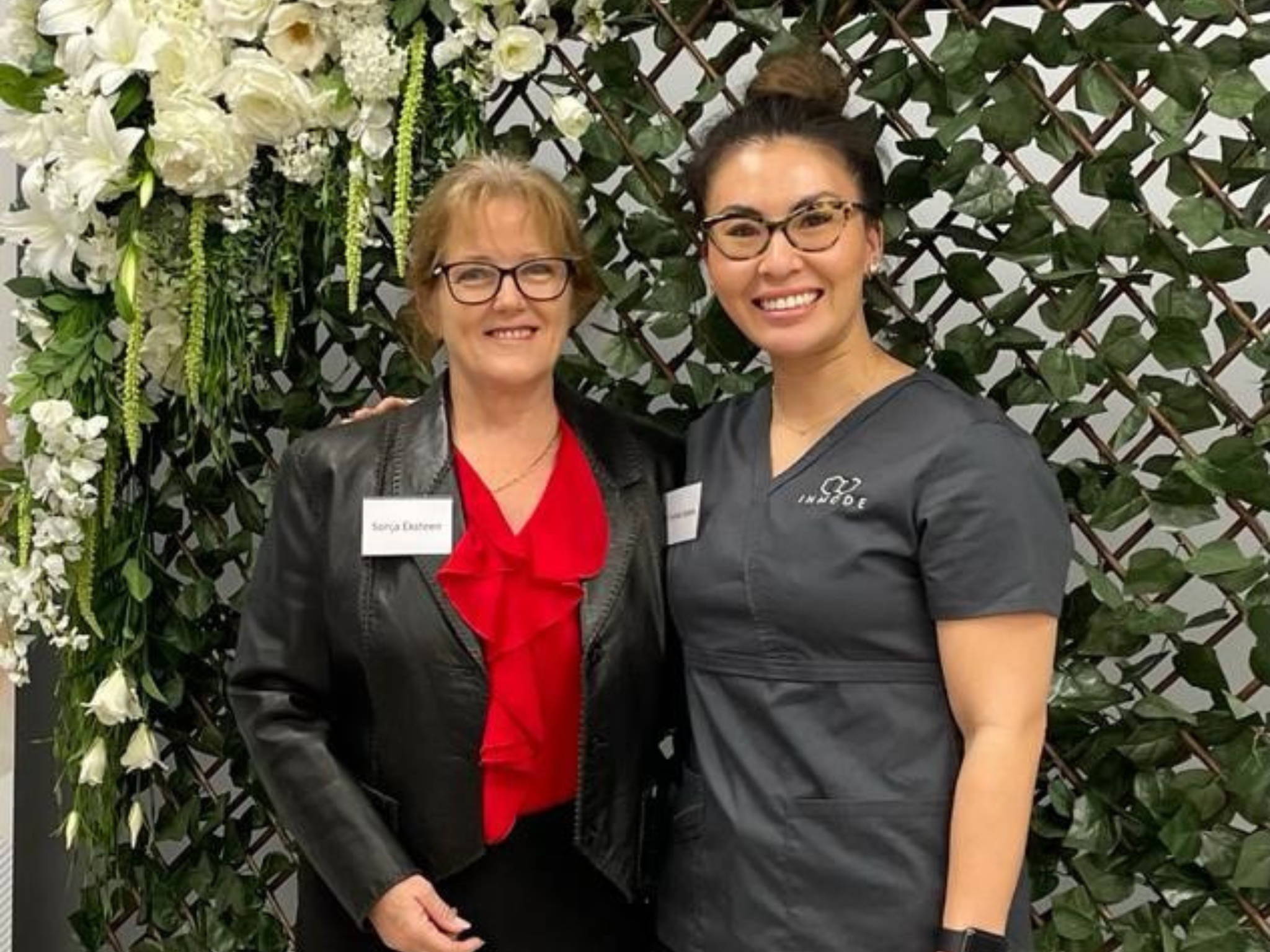 3-Step-Lifting & Lumecca workshop x AACDS Student Clinic Event in Perth, WA
Dr Yumiko Kadota from Sydney Face Doctor - InMode KOL and Australian-trained cosmetic physician in Plastic and Reconstructive Surgery presented and demonstrated InMode's 3-Step-Lifting & Lumecca to dermal therapists.
---
InMode 3 step lifting and Lumecca with Dr Danae Lim
Dr Danae Lim a qualified Cosmetic Doctor and co-founder of the Australasian College of Asian Aesthetics, presented and demonstrated on the concept of InMode's 3-Step-Lifting & Lumecca to Lift, Brighten and Rejuvenate at Yuki House in Melbourne.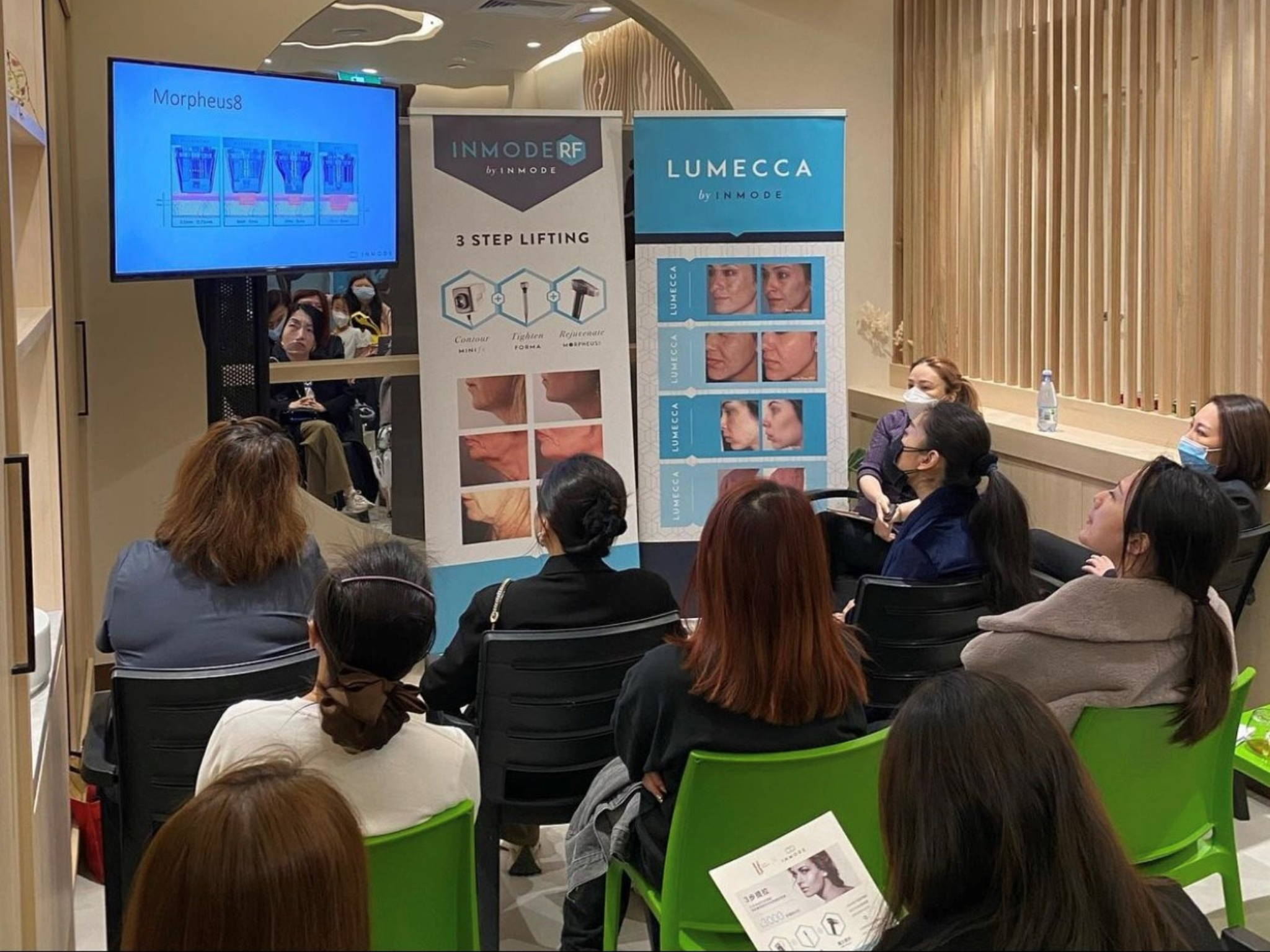 ---
EmbraceRF Ahead of the Curve Workshop at the Sofitel in Adelaide.
Dr Scott Ellis from Doctor's Studio & Dr Kathleen Chang from Harmony Aesthetic Clinic demonstrated how InMode is staying ahead of the curve for minimally-invasive and non-surgical facial contouring through 'Injectable Dermal RF'. The evening involved video and live demonstrations of AccuTite, FaceTite, Morpehus8, Forma and MiniFx.

InMode x Contour Lift workshop at Miyoungs Skin Clinic
Dr Paul Han – Cosmetic Physician @ Dr Paul Han Surgery along with Dr Jungbin Kim – Dermatologist @ JeunEX, Korea, demonstrated the concept of InMode's 3-Step-Lifting in combination with Contour Lift Thread to Contour, Tighten & Rejuvenate.
---
EmbraceRF workshop at Lumiere Cosmetic Clinic
Special thanks to Dr Lisa Friederich & Dr Sam Xu for running a successful EmbraceRF workshop and to our Marketing Director Stacey Mitchell for stepping in and being the model on the day.

EvolveX event at Sky Beauty Cosmetic Clinic
Presented by Dr Kadota Yumiko, the event was an afternoon spent introducing our newest, most advanced and innovative total hands-free, three-in-one treatment for patient body transformation.
---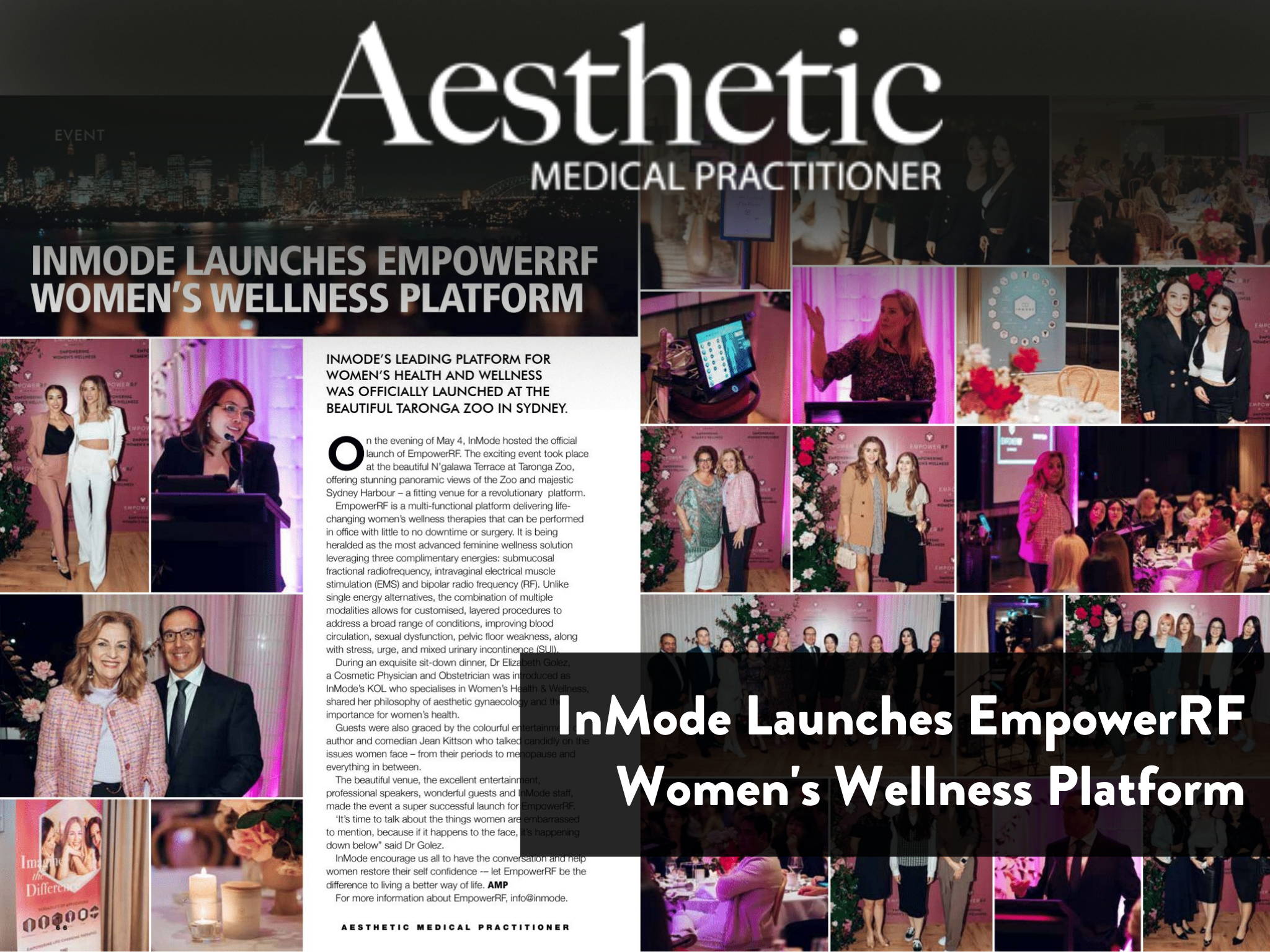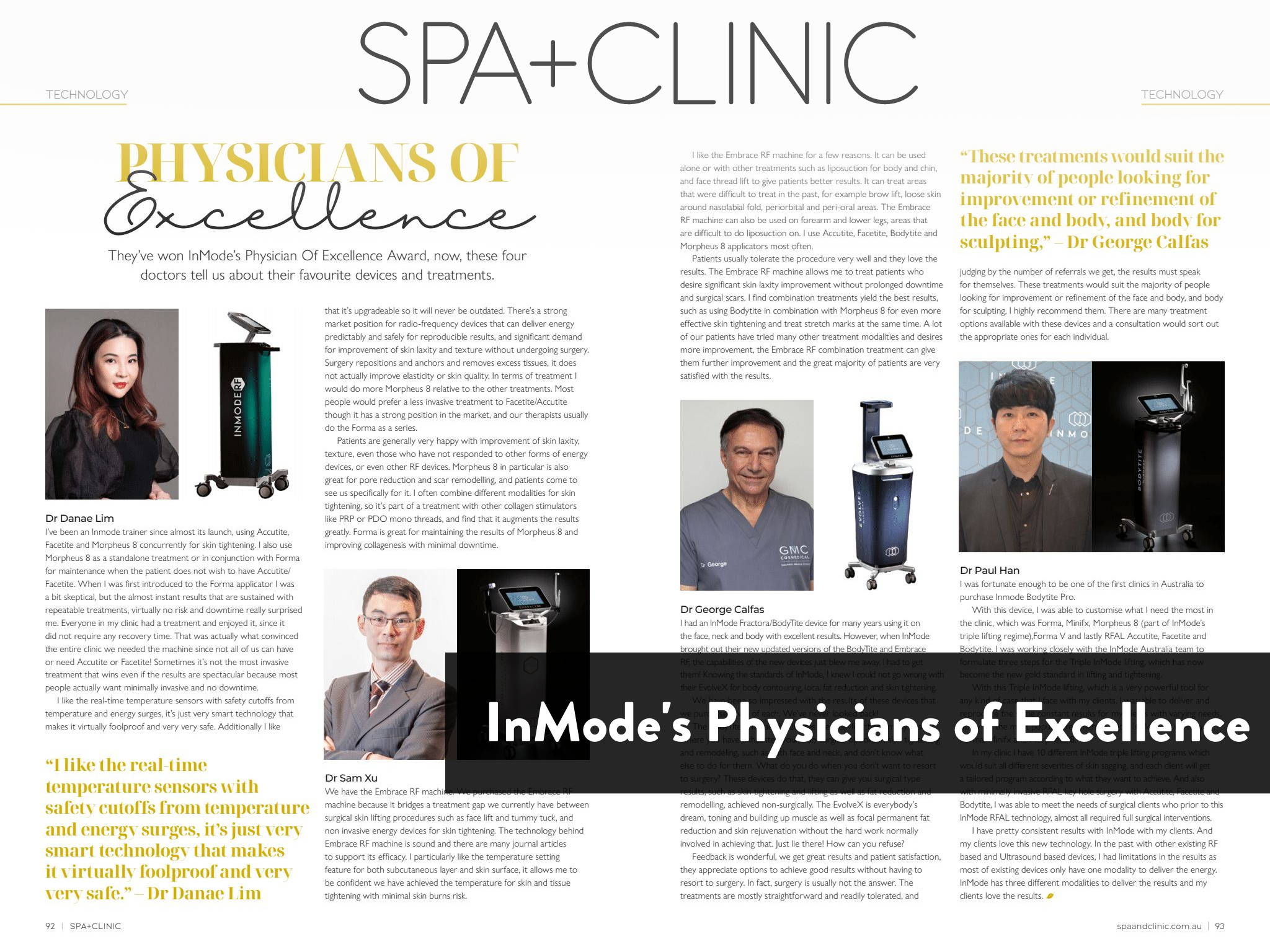 ---
---
Dr Gavin from Pavilion Cosmetic Medicine in New York with Plastic Surgeon Dr Christopher Chia for some advanced training on InMode's EmbraceRF!

---